Company Exterior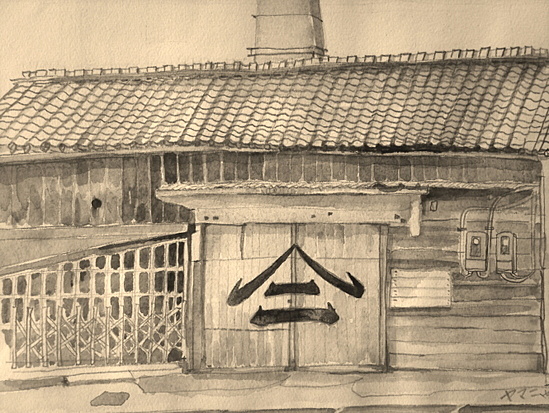 Greetings from the President

A dining table full of smiles and hearts!

Through the vinegar and other products made by Yamani Vinegar,
we contribute to a bright, rich and healthy diet!


Hello!
Welcome to the Yamani Vinegar homepage.
We have been brewing vinegar since 1887 in Tsu City, Mie Prefecture.
Our brewing method is characterized by slow fermentation and slow aging.
Using sake lees from local sake breweries as the main ingredient,
We make "easy-to-drink vinegar" that is mild on the palate and and has its sour edge removed.
In recent years, the needs of our customers have diversified along with the changing times, and we are also taking on new challenges every day, and we are also manufacturing sauces and various liquid seasonings.
Rather than resting on our laurels of history, we consider what should and should not be changed, and aim to be a company that boldly takes on challenges with the Venture spirits in our hearts at the time of our founding.
And through our products, the customer's dining table is full of smiles,
We will contribute to a bright, rich and healthy diet.
Overview
| | |
| --- | --- |
| ■Company Name | Yamani Vinegar Co., Ltd. |
| ■ Location | 514-0811 2476, Tsuoki, Akogimachi, Tsu-shi, Mie |
| ■ Phone Number | 059-225-2321 |
| ■FAX number | 059-225-2302 |
| ■ Company Representative | President Kuniaki Iwahashi |
| ■Establishment Date | Established in 1887: July 20 / Founded in 1925: October 4 |
| ■ Number of Employees | 13 people |
| ■ Business Areas | (1) Manufacture, wholesale, and sale of vinegar, sauces, and liquid seasonings (2) Internet shopping (3) Real estate rental business |
| ■ Bank | Hyakugo Bank Head Office Sales Department, Daisan Bank Tsunan Branch |
Our History
| | |
| --- | --- |
| ■18 hundreds, Kaei era | Founder Yasubei Iwahashi opens Shimadaya in Ichishi-gun |
| ■18 hundreds, Meiji era | Second generation Shotaro |
| | Mokichi Iwahashi III (the first generation) begins brewing vinegar in his barn in Iwata-cho, Tsu City, Mie Prefecture. |
| | "Yamani vinegar" trademark registration |
| | Established brewery in Akogi-cho, Tsu City, Mie Prefecture |
| | Expansion of brewery in Akogicho |
| | Expansion of brewery in Akogicho |
| ■October 1925 | Incorporated as Yamani Vinegar Co., Ltd. |
| ■April 1929 | Seijiro Iwahashi becomes the second president. |
| ■December 1944 | A brewery building collapsed due to the Showa Tonankai Earthquake. |
| ■January 1949 | Increased capital to 1,000,000 yen |
| ■May 1949 | Increased capital to 2,000,000 yen |
| ■October 1949 | Seijiro Iwahashi assumed the position of chairman of the Central Committee of the All Japan Vinegar Association |
| ■March 1955 | Seijiro Iwahashi appointed as president of Tsu Chamber of Commerce and Industry |
| | Jiro Iwahashi V becomes the third president. |
| ■September 1965 | 6th Hiroyoshi Iwahashi appointed as the 4th president |
| ■1979 | Yamani Mansion Construction Real Estate Leasing Business |
| | Increased capital to 10,000,000 yen |
| ■1998 | Mini soy sauce bottling started |
| ■2007 | Started production of Worcestershire sauce |
| ■June 2009 | 7th generation Kuniaki Iwahashi appointed as the 5th president |
| ■2013 | Started developing overseas sales channels |
| | Newly established 6th order contract processing promotion department |
| ■January 2020 | Acquisition of trademark right for "Shippou Takara" |
Access
[Address] 2476, Tsuoki, Akogimachi, Tsu-shi, Mie
[Transportation] About 15 minutes on foot from JR Akogi Station / About 3 minutes on foot from Enmadomae bus stop
▼Please feel free to contact us