Small-lot OEM from 100 liters, 6th order
We will make proposals based on our experience in manufacturing over 300 types of OEM products! !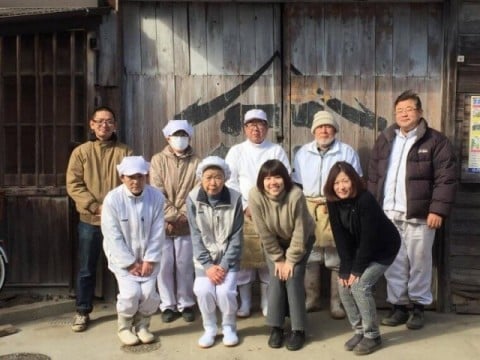 (1) Please feel free to contact us about any kind of agricultural or marine products.
We will make proposals based on past OEM and 6th generation experience
(2) We manufacture samples free of charge.
If there are multiple prototypes or the concept changes, we may consult with you.
(3) Manufactured using traditional methods by Yamani Vinegar founded in 1887
(4) Wide selection of containers and bottles

(5) We also produce front labels and raw material display stickers.
For items with high design, we ask that you provide the data.
Past performance
Drinking Vinegar
Fruit Drinking Vinegar (Yuzu, Apple, Muscat, Mango, Pomegranate, Grapefruit, Blueberry, Mandarin Orange, Melon, Banana), Ginger Drinking Vinegar, Black Garlic Fermented Vinegar, Drinking Vinegar with Deep Sea Water, Dates Vinegar, Drinking with Beauty Ingredients Vinegar, black vinegar drink, honey vinegar, red pine vinegar
Seasonings
Onion dressing, plum dressing, conger eel sauce, kabayaki sauce, dripping sauce, gyoza sauce, siomai sauce, grilled rice ball sauce, grilled fish sauce, okonomiyaki sauce,
Yakisoba sauce, takoyaki sauce, Worcestershire sauce, tonkatsu sauce, soy sauce for making sushi, soy sauce for dipping sushi, boiled octopus seasoning liquid, kimchi flavor seasoning liquid, wasabi flavor seasoning liquid, seasoning liquid for small skin vinegar, crab sukiyaki soup stock, firefly squid vinegar Pickled seasoning, white shrimp sweet and sour seasoning,
Octopus seasoning liquid, Namasu seasoning liquid, Mozuku vinegar seasoning liquid, Chawanmushi seasoning liquid, Sea cucumber seasoning liquid, Hachimanmaki seasoning liquid
Media
It became an article in the Mie Furusato Shimbun

Mr. Matsuoka, an intern, was involved in the development of tomato vinegar!
Transaction flow
1. Contact us
We accept inquiries by telephone, e-mail, fax, and mail.
・Target agricultural products and marine products
・If you have any requests, what kind of product would you like to make?
・Please let us know if you have a desired delivery date.
(If you start fermentation from scratch, it will take a little less than 1-2 months.)
▼
2. Contact and meeting from our company
Once we receive your inquiry, our representative will contact you within 3 business days.
We would like to discuss the content of your inquiry and your request.
▼
3. Sample production
Based on the contents of the meeting, we will manufacture a sample at our company and make a proposal.
If you would like to specify raw materials, please send 1-2 kg of raw materials to the address below.
〒514-08112476, Tsuoki, Akogimachi, Tsu-shi, Mie
TEL.059-225-2321
Yamani Vinegar Co., Ltd.
*Please write "For OEM samples"
*Please specify when arriving on a weekday
▼
4. Negotiation
We would like to discuss business with you about the sample that we made as a prototype, including an estimate. If this is your first transaction, we will discuss the terms and conditions of the transaction with you.
▼
5. Orders and product manufacturing
If you are satisfied with the contents of the sample, we will place an order and start manufacturing.
▼
6. Delivery
Depending on the product, it will be delivered in about 1 week after the order is placed. For Drinking Vinegar, etc., it takes about 1 to 2 months if fermentation and maturation is required.

Q & A
1. How much raw material is required to manufacture 100L of the product?
It depends on agricultural and marine products, but in the case of fruit juice, we can generally manufacture it if you send us 50 kg.
2. How long is the shelf life?
Although it depends on the raw material, acidity, and sugar content, diluted types and seasonings have a best-before date of one year or more.
The straight type of Drinking Vinegar is often set with an expiration date of 6 months.
3.Can you handle urgent delivery?
It is possible to shorten the delivery date to some extent by devising the manufacturing method.
Fermentation speed varies depending on the type of agricultural and marine products, so we will give you an approximate guideline in advance.
4.Can you manufacture fruit Drinking Vinegar based on black vinegar and Nigori Vinegar?
5. What are the characteristics of Yamani Vinegar's OEM/6th shift?
We have experience in developing over 300 kinds of agricultural products, plants, and marine products into vinegar and seasonings.It is very difficult to make vinegar depending on the raw materials, and we hope that the experience we have cultivated since our founding will be useful for our customers' product creation.
In addition, since it uses a traditional manufacturing method, it has a mellow finish with rounded corners, and there are many customers who are happy with the taste, even if they have their own preferences.