Employee introduction Yusuke Nishio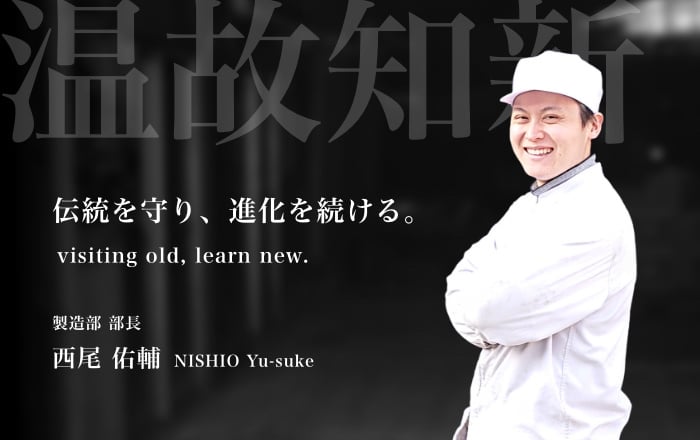 Interview
Feelings to work
Make the product which you can eat in peace. As I am small, and manual labor is many jobs, I am thinking about being clean to the first.
The future prospects
I inherit the taste of the Yamani Vinegar tradition loved by local me who follows since before having been born well. After that, I evolve not the status quo little by little every day because it will be the quality along the times from now on.
Message to a customer
To all of you having you usually love it, always thank you very much.
I would like it for a long time so that it is continued being as your domestic taste from now on there as I do my best as hard as possible.
I will make an effort hard from now on so that it is exceeded in response to expectation to all of you having you have our Vinegar in your hand.
As you have various Vinegar which you cultivated since its formation during a long history, please appreciate traditional taste to continue for 130 years by all means.