YAMANI English Page
Picture of Our Brewery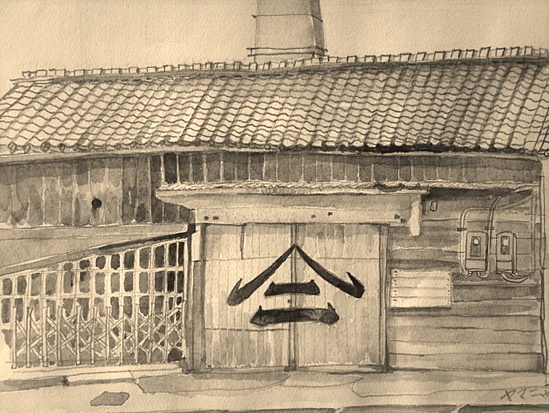 Topics
CafeAsia2017 at Singapore
We will open this year at CafeAsia 2017 which will be held from Saturday 2nd to 4th in Singapore.
Introduction and tasting of our various drinking vinegar, general sale is done on the 4th (Sat) on the last day.
Please come and visit those who live in Singapore.
The hall is Hall E of Marina Bay Sands.
Our company sales representative Koichi Ishii is waiting!
Product introduction From Taiwan
Message from the President

Making your meals more enjoyable and enriching!

We aim to help our customers achieve a cheerful, enriched and healthy dietary life through our vinegar and other products.


Located in the city of Tsu (Mie Prefecture), Yamani Zousu has been brewing vinegar since 1889 (20th year of the Meiji era).

Our method of brewing is characterized by "thorough fermentation and gradual aging".

Sake lees from local sake breweries are used as the main ingredient, which give a mild and mellow touch to the taste of our vinegar.

In recent years, we have been taking on new challenges to address the greater diversity in the needs of our customers, such as the manufacturing of sauce and liquid seasoning products. Without being bound by tradition, we make an effort to distinguish things that must be changed from those that should remain invariant across time, and aim to become a company that takes on challenges aggressively based on the "venture spirit " since our establishment.

We hope that our products can help our customers enjoy their meals even better, and also contribute to a more cheerful, enriched, and healthier dietary life.
  
New! Date Palm Vinegar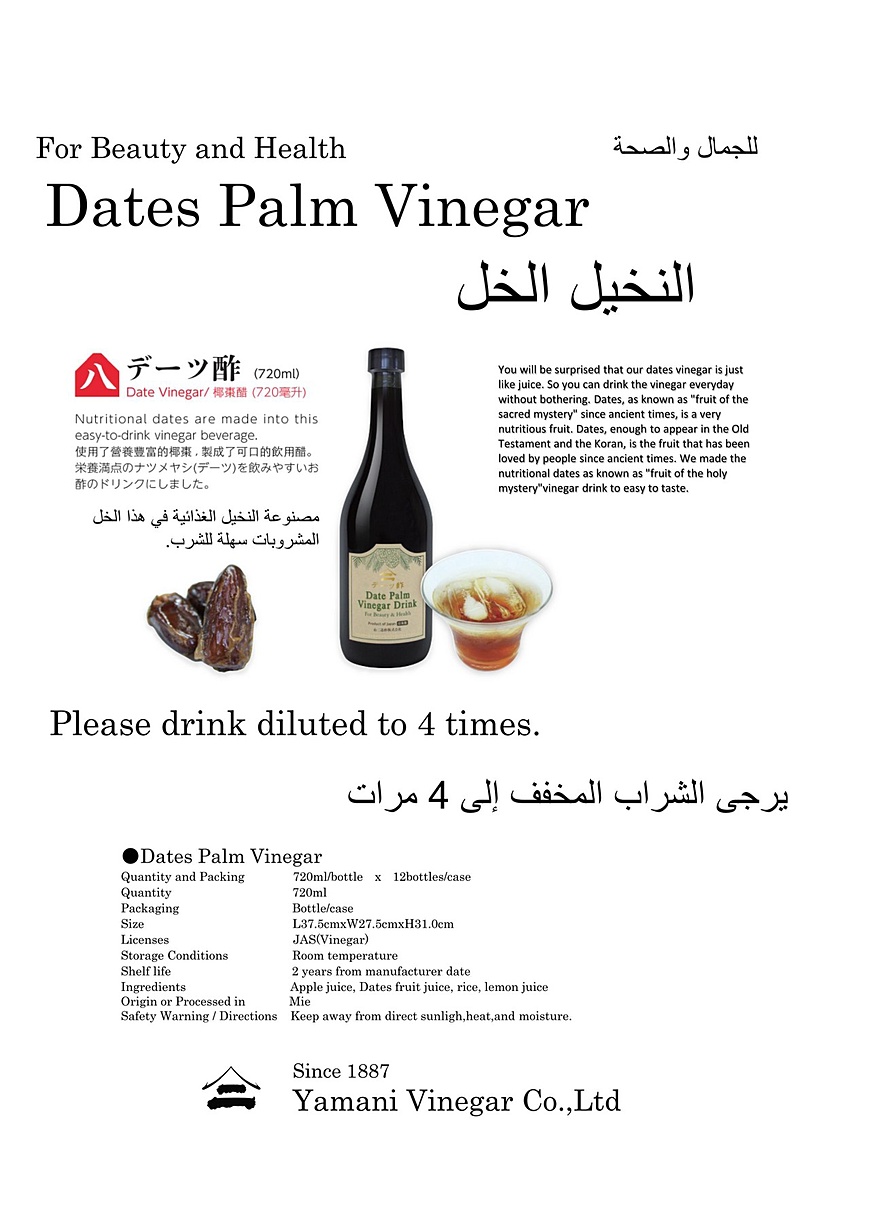 Company Profile
■Company name:

Yamani Vinegar Co., Ltd.

■Address:

2476 Tsuoki, Akogi-cho, Tsu, Mie 514-0811, Japan

■Tel. no.:

+81-59-225-2321

■Fax no.:

+81-59-225-2302

■President:

Kuniaki Iwahashi

■Date of foundation
Date of establishment

Date of foundation : July 20, 1887 Date of establishment : October 4, 1925

■No. of employees:

13

■Business description:

(1) Manufacturing, wholesale and sale of vinegar, sauce and liquid seasoning products (2) Internet sales (3) Real estate rental

■Banks of account:

(1) Head Office, The Hyakugo Bank
(2) Tsuminami Branch, The Daisan Bank
Access
[住  所]三重県津市阿漕町津興2476
[交通機関]JR阿漕駅 徒歩約15分/エンマ堂前バス停 徒歩約3分